仁川探検
一味違う、仁川の街
Want to Go Back in Time?
Walk along Railroad Tracks of the Old Suin Line
When we were young, we used to walk back home from school in small groups by twos and threes. We indulged ourselves in a risky game of keeping our ears to rails until the last moment. Nobody does that any longer though. There are few places in Korea that maintain the scenery of railroad neighborhoods as they were decades ago.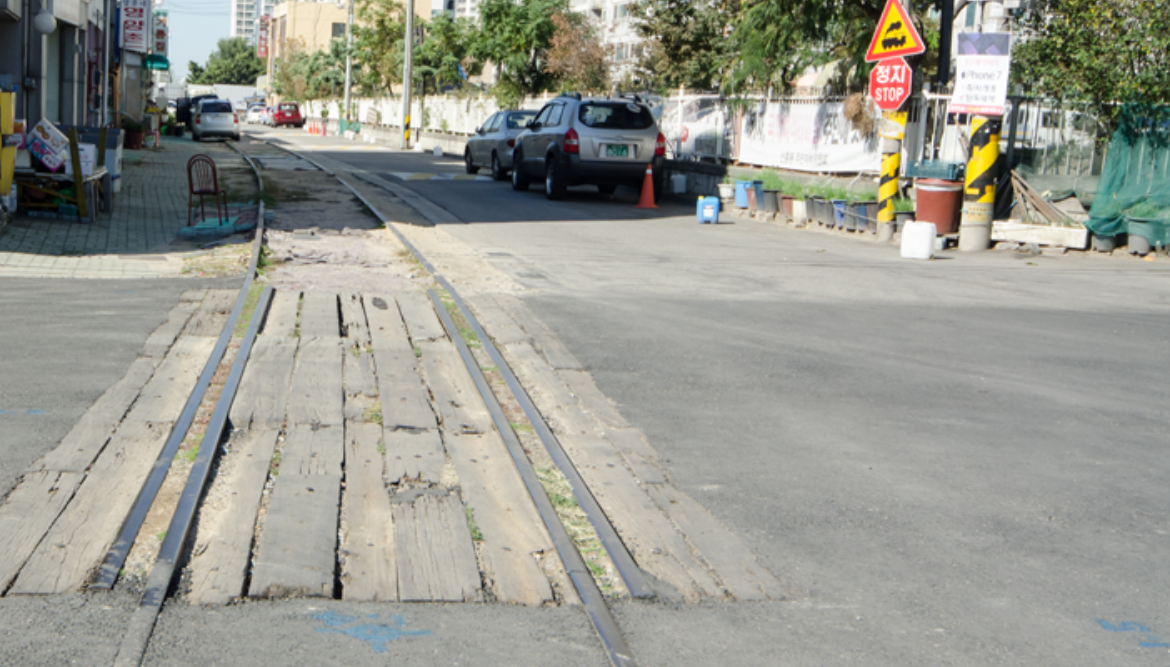 There is one location in Incheon where you can walk along railroad tracks without any worries. It is popular particularly on weekends.
The place is called Sungui-dong Railroad Track Village. You can see railroad tracks built right along houses and apartment complexes.
The tracks are no longer in service. In the past, though, long freight trains passed the village slowly as if they wanted to be seen by villagers only after barriers drop at railway crossings with the sound of a bell. We used to see long trains passing right in front of us on our way back home from school with our school bags on our backs.
Only when freight trains gave way did barriers rise. We ran across crossings along with villagers and vehicles.
Then along the tracks were factories that we hardly see around us these days, including factories churning out briquet (a compressed block of coal dust), which was so crucial to Koreans during winter, and bricks for houses and buildings, small and big. The chimneys of the factories continued to spew smoke into the sky.
Now, furniture factories have taken over their place particularly along the section between Sungui Roundabout and the entrance to Gyeongin Expressway, reminding us of the fact that a lot of time has passed since our childhood. The tracks in the village are lined by small houses. Behind them are high apartment buildings which were built much later, creating a strange atmosphere where the present and the past are all mixed up.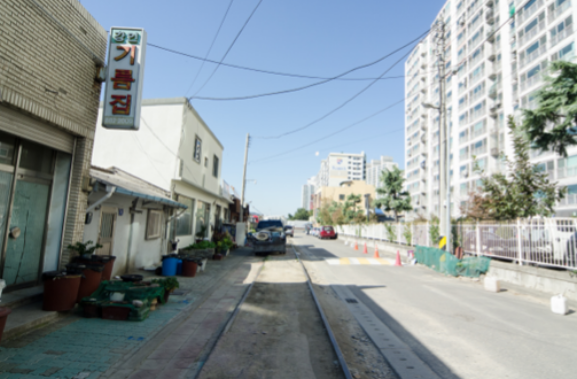 Narrow-gauge Railway on Suin Line
The Suin Line linked Suwon and Songdo in Incheon with a 52-kimometer narrow-gauge railroad. The line was completed in 1935 to transport largely salt that was as valuable as gold then. It went out of service in 1995 because of low profitability. The tracks are now visited by young lovers instead of train cars. Wildflowers line the tracks. Those in love hold hands and make memories.
The Sorae History Museum located in Namdong-gu features details of the Suin Line. Passengers sitting across from each other had their knees touched that of others whenever the train cars, which were narrower than buses, swayed severely at curves. The train was not strong enough to go up Wongok Hill in Ansan on its own. Believe it or not, passengers had to get off and push it from behind.
Around Songdo Station was an open market for agricultural and fishery goods that were transported by trains on the Suin Line. Women from Sorae Port sold fresh fishery goods as well as salted fish. Farmers sold vegetables they grew on their small farms. When women with salted fish got on board, the train cars were filled with the unique smell, which, though far from fragrant, we sometimes miss when we look back in time.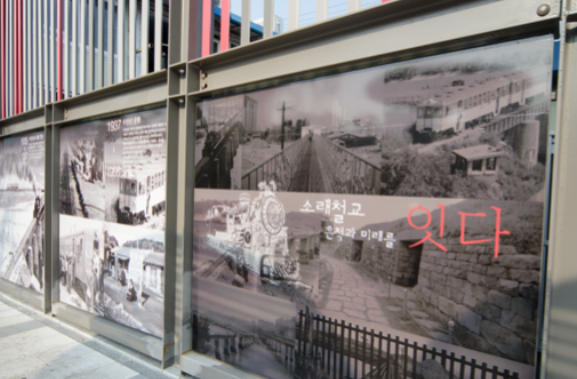 Trains on the Suin Line are dubbed Trains of Exploitation as they were used to transport Korean salt to Japan during the colonial period. Still they functioned as 'feet' for a number of Koreans who depended on them for decades. The Suin Line remains a vivid memory to them, something they can never forget. A restaurant called 'Urigabonjib' in Yeonsu-gu displays the 'steering wheels' of the last train (No. 9165) that ran on the Suin (Narrow-Gauge) Line in its yard. Come to Sungui-dong Railroad Track Village, try walking on rails, and find out what Korea was like a couple of decades ago.