仁川探検
一味違う、仁川の街
Enjoy Wolmido in a One-day
Trip to Incheon
Come to Wolmido and enjoy the open sea, stunning sunset and exciting Disco Pang Pang.
Have a romantic trip to Wolmido as you most probably did some time ago.

Wolmi Culture Hall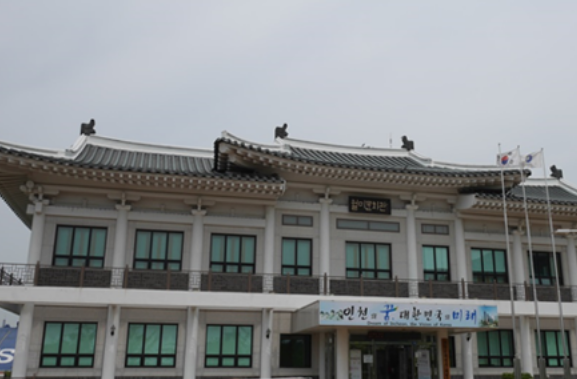 Visit Wolmi Culture Hall and learn about the traditional Korean culture. If you drive, park your car at the parking lot of Wolmi Park. Go up the stairs and you will see the hall right in front of you. Wolmi Culture Hall features tons of information about the way Koreans lived during its dynasty era including what royals ate and how ordinary folks celebrated their children's 100th day. You can also have hands-on experiences of the traditional Korean culture including the country's traditional wedding attire and royal costumes as well as traditional Korean food in Korean Food Experience Hall in the basement.

Location: 97-9, Bukseong-dong 1-ga, Jung-gu, Incheon
Wolmi Observatory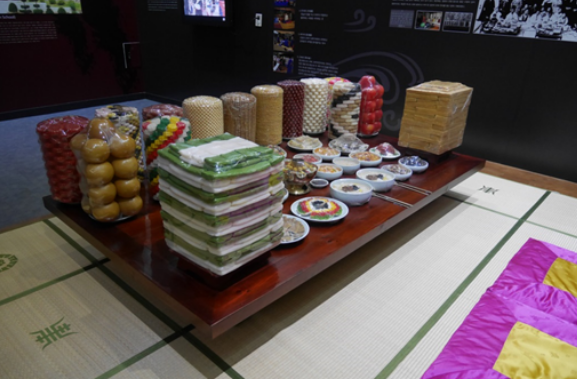 Wolmi Observatory is at the top of Mt. Wolmisan Mountain which you can reach in 30 minutes by walking from the parking lot of Wolmi Park. The observatory is a 23-meter-high glass building. From the observatory, you can see the whole city of Incheon including Incheon Port (Korea' second largest), the West Sea, Songdo International City, Incheon Grand Bridge and Chinatown. You can take rest on the 4th floor at a cafe called Wolmi Dalbit Maru Cafe while enjoying a cup of coffee/tea and soothing music.

Location: San 2-16, Bukseong-dong 1-ga, Jung-gu, Incheon
Inquiry : 032)765-4131
Wolmi Traditional Park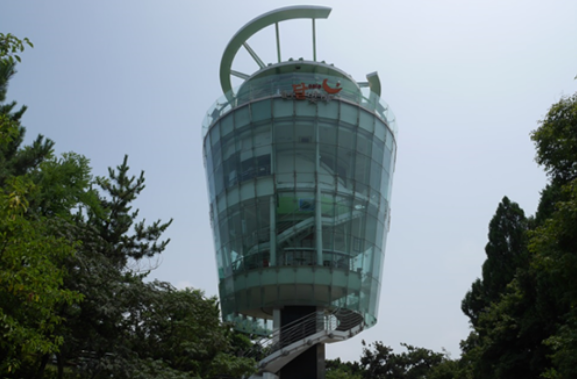 Wolmi Traditional Park is located at the entrance to Mt. Wolmisan Mountain. The park features traditional Korean houses, a fancy carp fish farm and a royal garden called Buyongji. It also offers chances for the hands-on experience of traditional Korean culture. You can take some rest at Buyongji looking at a beautiful pond and the vegetation in and around it. You will find peace of mind and inner calm. It is a good idea to take a break in the main floored room of traditional Korean houses the way Koreans did hundreds of years ago. You can have a chance to try on hanbok (traditional Korean clothes) in one of the traditional Korean houses in the park. That can be a particularly valuable experience for foreigners.
In addition, Wolmi Traditional Park offers visitors an opportunity to have first-hand experience of traditional Korean games like jegi chagi (shuttlecock kicking), top spinning, marble flicking, ttakji chigi (slap match) and biseok chigi (hitting stone). You can have a memorable moment with your family playing the traditional games. The traditional houses in Wolmi Traditional Park are decorated in the way that we can catch a glimpse of how the occupants actually lived some time ago. The park raises deer and rabbits for children to see them nearby. Besides, it offers visitors chances to become a farmer for a day and experience rice transplanting in spring and rice harvesting in autumn.
Wolmido Water Playground and Seawater Foot Bath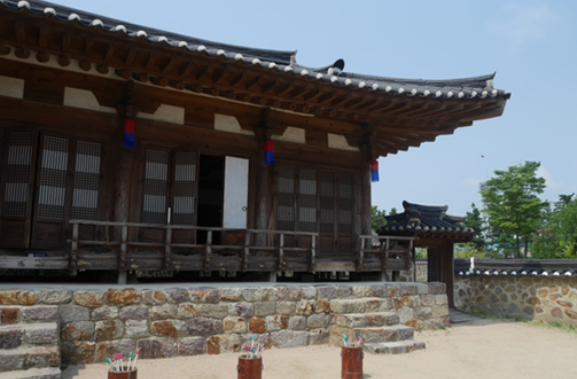 If you are tired, come to Wolmido Water Playground and recover your vitality. The area features a pool area for kids and a seawater foot bath for adults. The whole family can recover their vitality here by letting their feet relax in the water. Nearby is a musical fountain that regularly stages a water show with fantastic lighting and cheerful music.

Location: 98-57, Bukseong-dong 1-ga, Jung-gu, Incheon
Wolmi Theme Park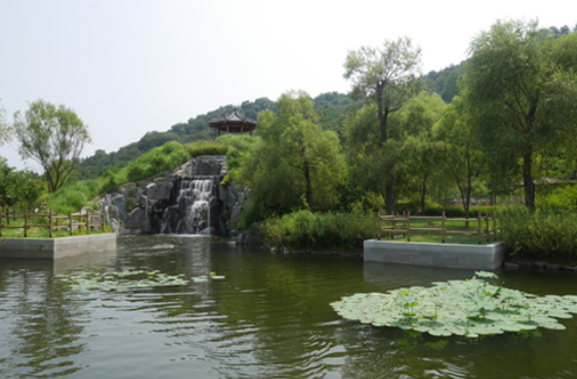 Once you are in Wolmido, you cannot miss out on Wolmi Theme Park. Visiting the park in the evening is even better. The park features a luxurious colorful light show in the evening. People on the two-story Viking ship scream with excitement. The ride of the Disco Pang Pang becomes more exciting because of chatty voluble disc jockey. The evening in Wolmido is exciting. Come to Wolmido and try out Disco Pang, among many others. You will find yourself absolutely free of stress.

Location: 98-580, Bukseong-dong 1-ga, Jung-gu, Incheon
Inquiry : 032)761-0997